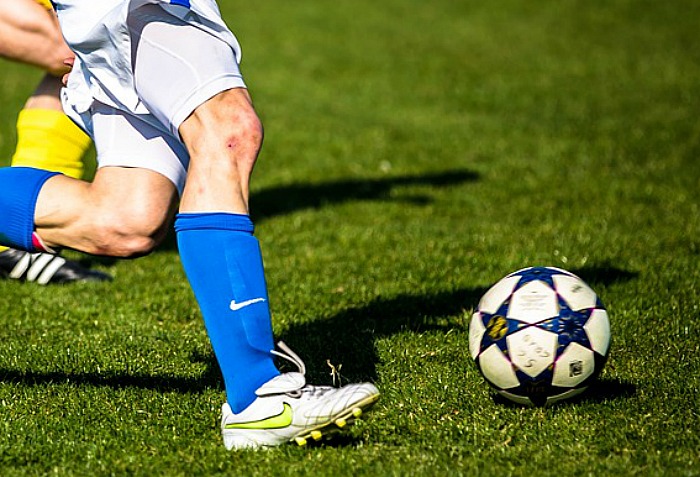 Champions Square One avenged last week's shock defeat by Betley in the Crewe Regional Sunday League Premier Division.
And former Northern Ireland international and Crewe Alexandra striker Steve Jones was on target twice as they beat Betley 5-1.
Danny Dodd also bagged two, and Josh Wynne scored the fifth. Jordy Cotterell netted for Betley.
Crewe Athletic missed a good chance to move into second place when they lost 3-2 to Salvador.
Nathan Tickle and Dom Capraro got their goals, with Danny Lavalette, Stu Evans and Kev Sharp on target for the home team.
Willaston White Star have been in excellent form and they beat Wistaston Leopard 3-2, thanks to goals from Luke Gillan (2) and Michal Boryczewski.
Aaron Sharpes and Jack Gater were on target for the visitors.
There were games in Round One of the Divisional Cups.
In the Premier Division Cup, Faddiley needed extra time to beat NHB 4-3, with goals from Richard Ford, Derice Richards and two own goals.
Matty Ashbrook (2) and Peter Aidley netted for NHB.
In the Division One Cup, Audlem and Brighton Belle were level at 2-2 after extra time.
Danny Mahoney and Kevin Beresford scored for Audlem, with Rob Brown and Rastislav Lisivska scoring for the visitors, who won the penalty shoot-out 4-3.
Haslington (Owen Porter and Curtis Rodgers) beat Sydney Arms (Rhys Potter) 2-1, while Nantwich Pirates were always ahead against White Horse and won 4-2.
Sam Cadwallader (3) and Scott Rankin scored for the Pirates, whilst Dan Wade scored both the White Horse goals.
Sandbach Town (Matt Timms and Lindo Mdlethshe) went down 2-5 to Winsford Over (Tom Taylor 3, Nick Harvey. Owen Birtles).
The Ark beat Broadhurst FC 6-1, with goals from Mason Farrell (2), Joe Pointon (pen), Ryan Hughes, Steve Hughes and David Garstang.
Mustafi Sokmen scored the Broadhurst goal.