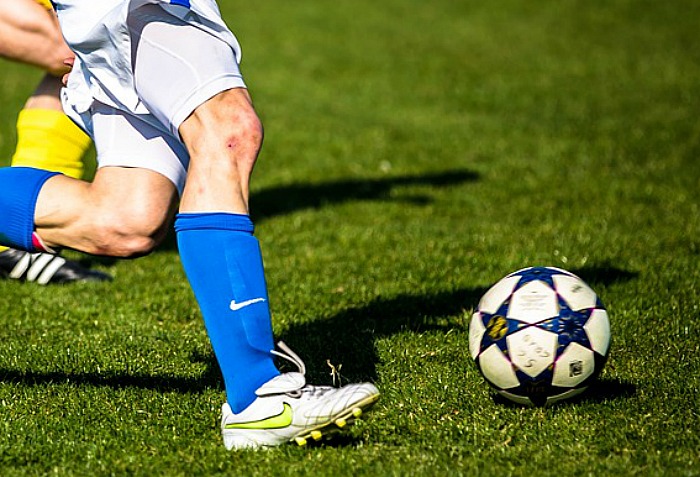 George and Dragon continue to set the pace in the Crewe Regional Sunday League Premier Division with an 0-11 win at Salvador.
Matthew Waller (5), Oliver McDonough (3), Robbie Hatton, Liam Collins and Joe Duckworth were their marksmen.
White Lion Ford Lane are still looking for their first win after going down 1-3 at home to Betley.
Danny Lavalette gave the home team the lead, but an Alex Hughes hat-trick gave Betley their win.
NHB went down 1-3 to Crewe Athletic, with all the goals coming in the first half.
Lewis Neal netted for the Bunbury outfit, with Nathan Tickle, Shannon Sinnott and Josh Dunne scoring for the visitors.
White Lion took an early lead at home to Faddiley through Bank Thananchai, but the visitors ran out 1-4 winners with goals from Joey Hilton (2), Adam Newton and Chris Stokes.
Willaston White Star claimed their first win of the season with a 6-2 victory over Elworth Park Rangers.
Willaston led 4-0 at the interval; two early second half goals for the visitors suggested a big come back might be possible, but Willaston scored twice more to seal the win.
Lukasz Synowicz scored three, with Jason McMullan, Tristan Sword and Danny Williams being the other marksmen for The Star. James Husher scored for the visitors.
There were plenty of goals in Division One.
Newcomers Crewe and Nantwich United found well fancied AFC Talbot to be too strong, going down 2-9.
Tom Lloyd and Josh Clive netted for the home side, with Mike Blundell scoring a remarkable seven goals for the visitors.
Jack Gilbert and Anthony Tinsley completed the scoring.
The Old Star had the biggest win in the division, beating Audlem 10-1.
Terry Cain has started the season in fine form and netted six goals.
Nick Harvey got two, with Jamie Cain and Matt Davies also on target.
Andy Betteley got the consolation goal for Audlem.
Sandbach Town had started their season with two wins but suffered a heavy 1-7 defeat at home to a strong Bridge Inn side.
Damian Sloan and Andy Tebay both scored two, with further goals from Curtis Rodgers, Gary Pownall and Scott Rankine.
Princes Feathers continue to seek their first points of the season after going down 1-4 to Sydney Arms.
Joe Standish scored for the home side with Jason Middleton, Aaron Davies, Mike Smith and Petar Zlatan on target for the visitors.
White Horse are another side still without a point.
They led 0-1 at half time away to Nantwich Pirates thanks to a Nick Gregory goal, but eventually lost 3-1.
Brandon Broadhurst scored twice for the Pirates with Garry Gordon also on target.
A late flurry of goals gave Talbot a 5-2 win over Broadhurst FC.
Danny Griffiths and Danny Martin scored for the Northwich based team, with Jordan Cottrell (2), Danny Jones, Joe Goodier and Harry Maclennan netting for Talbot.