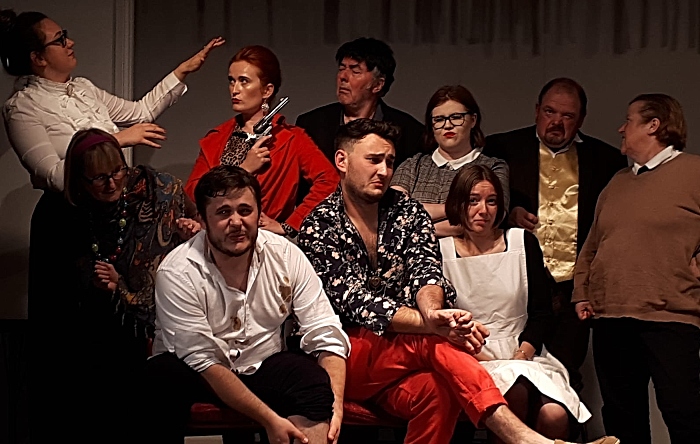 Shavington Drama Group are celebrating their 30th year by presenting "Tiptoe Through The Tombstones" this week, writes Claire Faulkner.
Written by Norman Robbins and directed by Megan Goode, the local drama group have worked hard to produce a show they hope everyone will enjoy.
Some months have passed since the ghastly events in Monument House, well known to those familiar with "A Tomb with a View".
Now Mortimer Crayle, the crusty old lawyer, and his secretary Zoe, have gathered the last remaining Tomb family members at the old house to inform them about their inheritance.
But Crayle has designs on the inheritance which demand the death of all Tombs.
Fog descends on the gloomy mansion and in the cobwebby corridors, things, and people are seldom what they seem.
With poison in every decanter and mysterious disappearances into secret passageways, host and guests alike join the increasing number of bodies in the cellar.
The show is on from Wednesday September 18 through to Saturday September 21 at Wistaston Memorial Hall with performances starting at 7.30pm.
Tickets are just £8 inc refreshments and can be purchased via 07903616168 or online at www.ticketsource.co.uk/shavington-drama-group