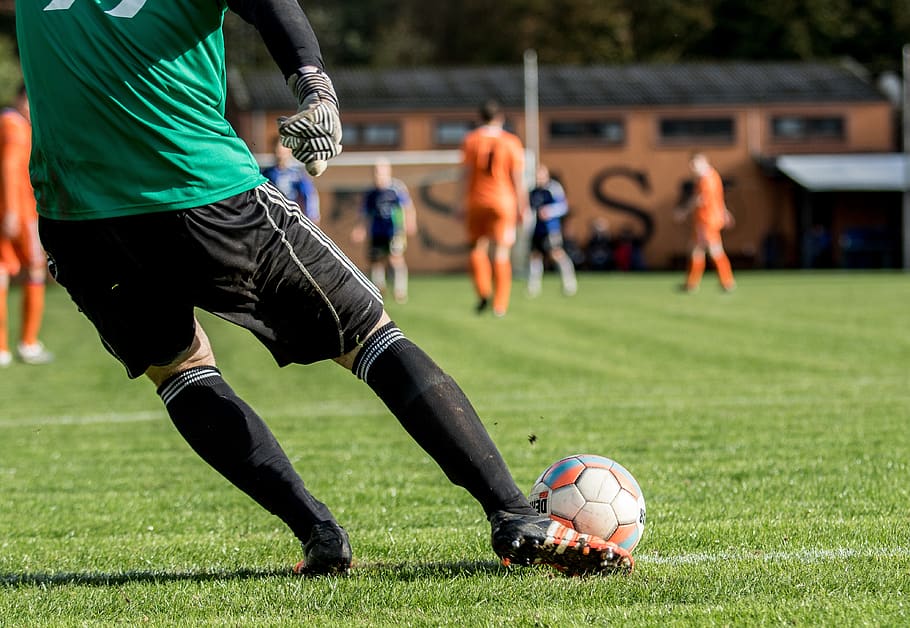 Crewe Athletic moved five points clear at the top of Crewe Regional Sunday League Premier Division with a 7-0 win over Faddiley.
Matty Birchall scored a hat-trick with two goals from Nathan Tickle and other goals from Josh Clarke and Josh Dunne.
NHB FC won 4-1 at Salvador with goals from Chris Shore, Frank Farrington, Andy Ward and Peter Caine.
In Division One the leaders Bridge Inn lost 5-2 at Princes Feathers who recorded only their second league win of the season.
Scorers for Princes Feathers were Peter Hayes, Lewis Larkin, Dean Richards, Adam Pickford and Kineh Habib.
Owen Porter and Damian Sloan scored for Bridge Inn.
AFC Talbot improved their title chances with a 7-2 win over bottom Club C & N Utd with goals from Jones (3), Bowker, Collina, Butler and an own goal.
Sam Withington and Tom Thursfield scored for C & N Utd.
Audlem, with goals from Thomas Capewell (2) and an own goal, beat Sydney Arms 3-2 whose goals came from Aaron Davis and Ben Reddock.
The final of the Crewe FA Sunday Vase will be between Old Star and Talbot.
Talbot beat Sandbach Town 2-1 in their semi final with goals from Dan Jones and Brandon Grindley with Henry Baker scoring for Sandbach Town.
Old Star has comfortable victory in their semi final beating Broadhurst FC 5-1 with goals from Jamie Cain (2), Terry Cain (2) and Owen Wynne.
Shaun Bradley scored for Broadhurst FC.