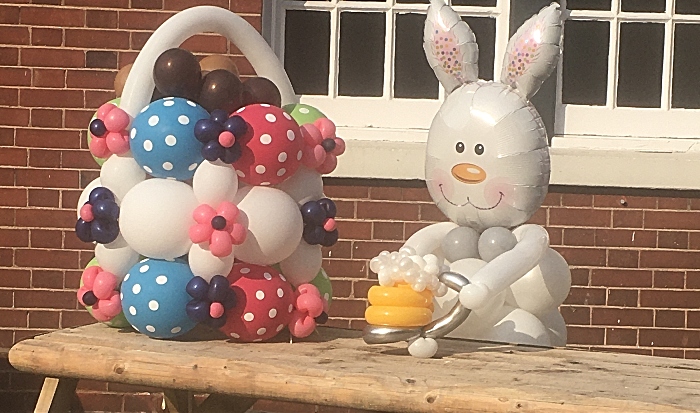 A balloon expert from Wybunbury joined more than 1,000 from around the globe for smile-raising online Balloon Talent Show!
Michelle Shipman, who runs Bespoke Balloon Decor, took part in the "One Million Bubbles of Hope" event in a bid to entertain during the pandemic lockdown.
"Nothing brings smiles to people's faces like balloons do," she said.
"And the professional balloon decorating and entertainment industry wants to help people find their smiles and joy during this challenging and frightening time we have entered."
The global event, on April 11-12, saw more than over 1000 balloon artists from around the world sharing their talents and skills that bring happiness to as many lives.
Their aim was to remind the world there is hope and kindness in the face of COVID-19.
"With all the fear and uncertainty going on in the world right now, I felt like we had to do something," said organiser Steven Jones, from Seattle, Washington.
"Balloons make people happy in ways nothing else does, so if working balloon professionals cannot make people smile right now, who really can?"
Michelle set her Easter Bunny up outside the Red Lion in Wybunbury with his basket of eggs on the table and having a refreshing pint.
Images have been circulating on social media as village residents walk by on their daily exercise.
As a non essential business, Michelle has stopped all business activity but is working on practice pieces, some of which appear in the village to deliver smiles.
A total of 1,126 balloon designers registered to take part in the "One Million Balloons" project from 67 different countries.
Bespoke Balloon Decor covers Cheshire and North Staffordshire.
For details email [email protected] and visit Facebook and Instagram @balloonsbymichelleshipman