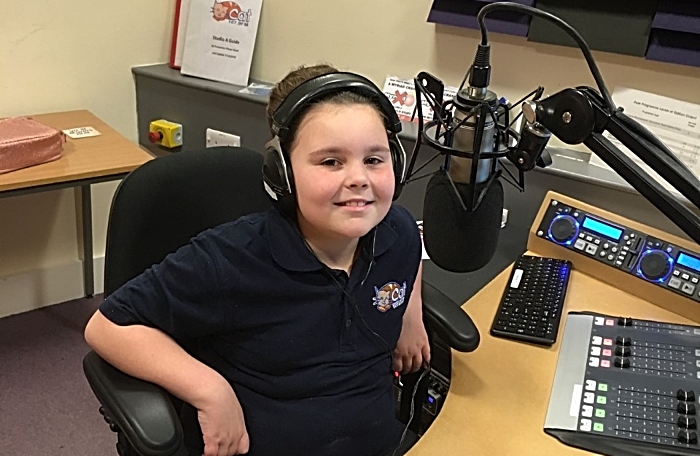 An eight-year-old girl is proving to be a rising radio star after taking over a show on The Cat FM, writes Claire Faulkner.
Eva Davis, a pupil at Leighton Academy, now presents the Children Takeover show at the not-for-profit organisation which broadcasts across Crewe and Nantwich.
The station is run by volunteers and is striving to make broadcasting and media production accessible for everyone.
Like her friends and many others, Eva is currently staying safe at home during the pandemic lockdown.
But unlike most other eight-year-olds, Eva has her very own home-based studio, set up on the dining room table where she continues to present her show every week.
Eva has been a presenter on The Cat since February and would like to be a DJ when she grows up.
She says the best part of being on the radio is choosing what songs to play and then sharing them with the listeners.
In her show Eva talks about music and popular children's books and films.
Chris Cadman, managing director of The Cat, says Eva has a "passion for music and radio broadcasting".
"It's great to see such enthusiasm and positivity," he added.
"She has become an accomplished broadcaster at such a young age.
"The Cat is a fantastic opportunity for people of all ages to become broadcasters, and Eva proves this.
"We think it's a wonderful that Eva is able to continue to do her show at this time, and we will continue to support her as long as she wants to broadcast."
Although being at home is fun, Eva says she misses school and is ready to go back.
But being a rising radio star is certainly keeping her busy – as well as practising football in the garden!
You can listen to Eva on The Cat every Saturday on Children's Takeover 107.9FM or online.