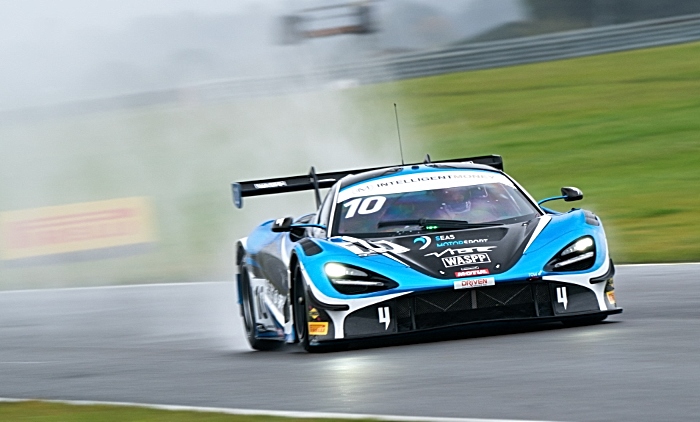 Nantwich motor racing driver Jordan Witt has finished a "mega year" in the British GT Championship.
Witt and his racing partner Jack Mitchell concluded the season in fourth in the Silver Cup title battle at Silverstone Grand Prix Circuit.
They had to settle for sixth in class in the 180-minute encounter, and in the overall GT3 championship end seventh in the points.
It has still been a fantastic season for Witt and Mitchell with one outright GT3 race victory, another overall podium and two Silver Cup class wins.
"I don't know what to say really, it's a very frustrating way to end the season – especially such a fantastic season up to this point," said Witt.
"Everyone at the team worked amazingly as always, and Jack and I did all we could out on the track, but for some reason we didn't have the power on the straights.
"In a three-hour race, at a track like Silverstone with some long straights, that's a killer.
"It's definitely not the way I wanted the championship to end, but it's been a mega year overall with the big win at Snetterton, a couple of class wins in the Silver Cup and more podiums as well.
"I honestly can't thank the 2 Seas Motorsport guys enough for their hard work, it's been an awesome year.
"We came back into British GT with a very late deal after the COVID-19 pandemic disrupted our plans to race in Europe again, so I really am happy with how strong and competitive we've been this season.
"To have performed so well with a brand new team, and in my first year racing a McLaren, is something really positive. We put up a great fight all year."
Final 2020 British GT Championship 'Silver Cup' Driver Standings
4th Jordan Witt/Jack Mitchell, 155pts
Final 2020 British GT Championship GT3 Driver Standings
7th Jordan Witt/Jack Mitchell, 90.5pts