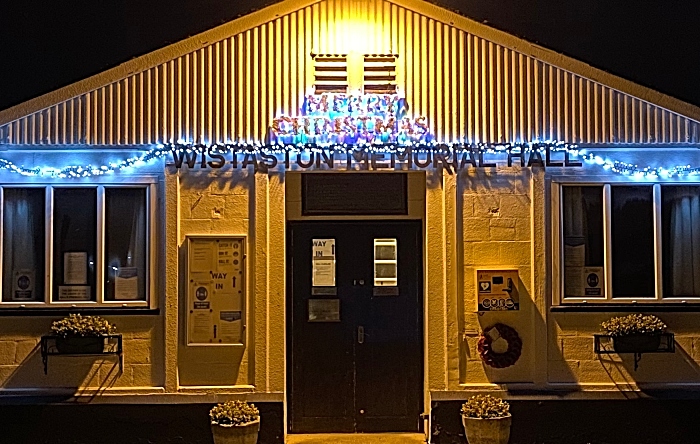 Mean-spirited thieves swiped a village Christmas tree and its lights.
The thefts happened in Wistaston where the tree, its retaining post and its lights in the flowerbed were removed and stolen from outside the Memorial Hall off Church Lane.
Now the village has a replacement thanks to Tesco staff who found out about the theft.
Sandra Jenkins, manager at Tesco Extra on Vernon Way in Crewe, contacted Andrea Cross, Clerk of Wistaston Parish Council and donated a replacement 6ft Christmas tree and set of lights.
A Tesco spokesperson said: "When we saw what had happened, we knew we had to help out.
"We want to be a key part of the communities that we serve and Sandra, and her team, demonstrated that attitude in helping to ensure Christmas celebrations can go ahead at the Memorial Hall."
A representative from Wistaston Memorial Hall said: "We would like to thank Sandra Jenkins for her actions which demonstrate we have a strong community that really care about Wistaston.
"The Christmas tree and lights will once again bring joy to the community."
Wistaston Memorial Hall, built more than 70 years ago, is decorated annually with Christmas lights along its frontage and a Christmas tree and lights are planted in the Wistaston Bowling Green raised flowerbed adjacent to the Hall.
Wistaston Parish Council provide the Christmas tree and lights each year to the Wistaston Memorial Hall for all to enjoy.
If you saw anything suspicious or know who has taken it, call 101 quoting IML866756.
The incident was reported to the local police and a request for any information was posted on the Wistaston Police Facebook page, https://www.facebook.com/WistastonPol
(pics by Jonathan White)