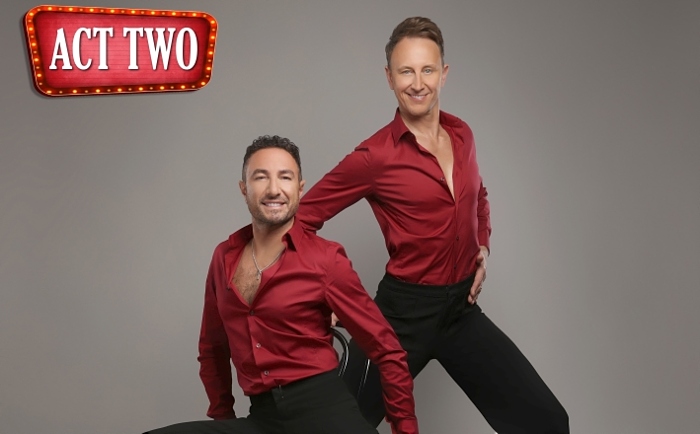 Crewe Lyceum was treated to a spectacular performance from the Ballroom Boys on Tuesday night, writes Claire Faulkner.
Ian Waite and Vincent Simone dazzled the audience on the opening night of their UK tour.
Supported by the wonderful Amelia Adams and dancers Faye Huddleston and Ksenia Zsikhotska, the Ballroom Boys gave us a wonderful feel-good show to remember, full of laughter and fantastic dance routines.
After a year of lockdowns and restrictions, this show was just what we all needed.
Ian and Vincent work well together, they are a perfect double act. Their friendship shines through, and this strengthens the heart and soul of this show.
Both looked relaxed and comfortable on stage and gave great performances throughout the evening.
There is something for everyone in this show. Comedy, music and of course dancing.
Both Ian and Vincent take time to interact with audience telling stories and jokes.
However, most of the audience came for the dancing, and they weren't disappointed.
Routines included the Viennese waltz, samba and salsa. Most magical of all though was the Argentine Tango. The audience just loved it.
The Ballroom Boys received a well-deserved standing ovation from the audience at The Lyceum.
The dress rehearsal for this show took place just before the first lockdown, it's taken a long time to get here, but it was definitely worth the Waite, and of course, worth the Simone.