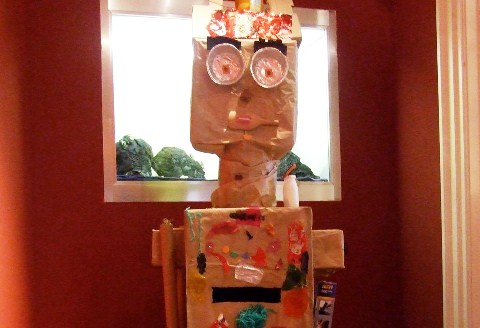 A robot will be in Nantwich town square this weekend to recycle thousands of old Christmas cards.
The card-chomping robot (pictured) was made by young designers during a workshop at Nantwich Museum.
It will be on the square for a special Recycle Your Christmas Cards event between 10am and midday on Saturday January 7 – the traditional Twelfth Night when all Christmas decorations come down.
Lucinda Hodges, Waste Education Officer for Cheshire East Council, will also be at the event to run a gift box activity session for youngsters.
The robot will be resident in the square for Saturday's event subject to weather.
Organiser Sarah Egerton, who runs lovenantwich.com, said: "Special thanks to the team and young workshop participants at Nantwich Museum."
*Please note, Christmas cards with glitter on cannot be recycled.