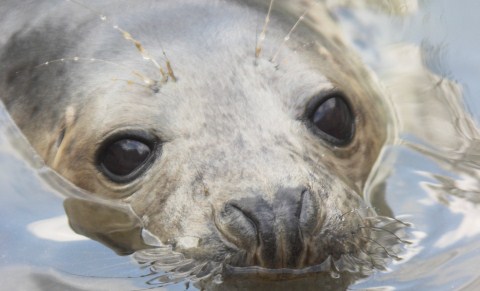 An influx of storm-blown young seals have been taken to RSPCA wildlife centres, including Stapeley Grange in Nantwich.
It was caused by bad weather which hit just as they had been weaned.
There are now nearly 60 very sick seals in the four centres with a large number of them arriving in the last windy week.
Two seal pups are currently being nursed by staff at the Stapeley centre on London Road, who don't normally deal with the animal because of its inland location.
The rough weather came at the worst time just as they had been left by their mothers and were set to launch themselves into the sea.
Anyone who finds a distressed seal should call the RSPCA cruelty line for advice on 0300 1234 999. To donate to the RSPCA visit www.rspca.org.uk/donate