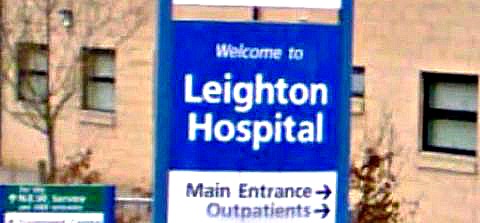 Patients at Leighton Hospital will lead teams of inspectors to ensure NHS standards are improved, under new Government plans.
Prime Minister David Cameron says their new "patients before paperwork" initiative will cut down on red tape and free up staff.
Crewe & Nantwich MP Edward Timpson backs the plan, saying the new drive will make a huge difference at Leighton Hospital.
Among the ideas are for patient-led inspection teams to examine hospitals for cleanliness, nutrition, treatment and dignity, with findings being made public.
There will also be 'nurse leaders' on every ward to lead the nursing teams with authority, and the introduction of more regular nursing rounds.
Mr Timpson : "For years, Labour loaded bureaucracy on the NHS, making it harder and harder for doctors and nurses to get on with their jobs and treat their patients.
"The Prime Minister's announcement will finally change this, introducing patient-led hospital inspections and freeing up nurses from paperwork so they can make hourly ward rounds.
"This is great news for patients here in Crewe and Nantwich."