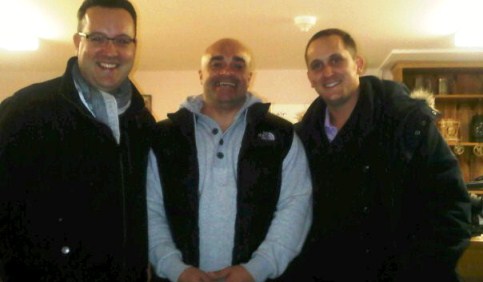 A paranormal investigations team are looking for Nantwich people to star in a new TV episode.
The 3rd eye paranormal team is to televise a special overnight investigation at a secret location in the Crewe and Nantwich area.
And they want two members of the public to lead the teams – one a team of believers, the other a team of sceptics.
The investigation will be presented by Hollyoaks actor John Pickard, and include one of the UK's top psychic medium Wayne Isaacs.
It will be filmed and screened on Sky channel 201, Showcase TV.
It will be the second such episode after a team was filmed investigating Plas Llanfair, a reportedly haunted location in North Wales.
During that episode the believers had to prove to the sceptics that spirits exist and the sceptics had to prove to the believers there was a more rational explanation for any events that may unfold.
Spokesman Graham Sizmur said: "This is one paranormal investigation not to be missed and for two lucky guests this will be quite literally.
"The 3rd eye team are not in search of fear but of truth and your chance to join the team has arrived… the question is are you ready for the truth?
"The location in the Crewe and Nantwich area is kept secret so members of both teams cannot do any research on it before the night itself. They won't know where they are going until they get there."
If you would like to join the team, send an email to [email protected], with your name and stating whether you are a believer or a sceptic.
To join the team of Francis Humphries, Dave Ennis (sceptics) and Julie Humphries, Anthony Keeling (believers), send in your email before 6pm on February 5.
The programme will be screened on Saturday March 24 at 9pm, Sky Channel 201, Showcase. It will be repeated on the same channel on Saturday March 31, 9pm.
(PIC: 3rd eye team of Wayne Isaacs, Frank Humphries and John Pickard)