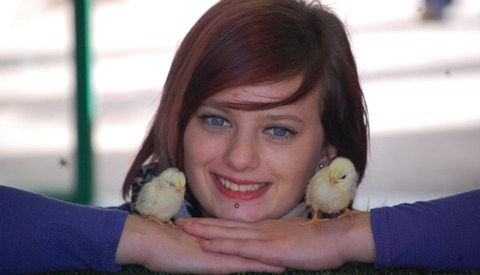 Visitors flocked to Reaseheath College in Nantwich over the weekend to enjoy a fun-filled family event.
The college opened its doors to both the popular live lambing weekend and the campus zoo to the public.
It was the first time both attractions have been open at the same time. Both events will be repeated next weekend – March 3 and 4.
Reaseheath has a flock of 500 sheep ready to give birth and about 1,000 lambs are expected by the end of next week.
Agriculture students, who are on round-the-clock duty in the lambing sheds, are on hand to talk to visitors.
The zoo houses 1,000 animals including meerkats, lemurs, otters, birds of prey, rabbits, snakes, reptiles and newly hatched chicks.
Lambing event organiser Jane Clegg said: "This is the most popular event the college holds and we welcomed thousands of visitors over the two days. Many enjoyed themselves so much that they are coming back next weekend.
"There's always a really good atmosphere, as new lambs mean that Spring is only just round the corner! And it was even better this year because families could visit our zoo as well."
Keen photographers who take advantage of the attractions could win the chance to become a Reaseheath zookeeper for a day.
The college is holding an online photo competition and the winner will spend a special 'behind the scenes' day at the zoo.
Visitors are being urged to upload their favourite photos onto the photo sharing website Flickr, tagged as 'Reaseheath lambing' or 'Reaseheath zoo'.
Entries will be judged by a panel and the winning photo will appear on the college's website on Wednesday March 14. The winner must be aged 13 or over.
Reaseheath College's lambing sheds and zoo open again to the public on Saturday and Sunday March 3 / 4 from 10am to 4pm.
(Pics by Joe Blake and Jaimielee Rendall)