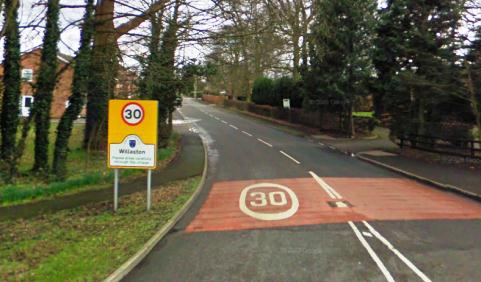 Residents in Willaston are bloomin happy after council bosses agreed to move the village sign to make way for a new flower bed.
The 'Willaston' road sign at the junction of Wistaston Road and Crewe Road will be moved so a flower feature can be planted at one of the main entrances to the village.
Wayne Lewis, chairman of Willaston's Britain in Bloom group, and Willaston and Rope Cllr Brian Silvester welcomed the move.
Mr Lewis said: "We can use the bit of land in front of the sign as a bedding flower feature as it is rather tatty at the moment."
Cllr Silvester added: "This improvement will brighten up one of the main entrances to the centre of the village and make it more attractive.
"I am pleased Cheshire East Council could help in this way. I also pay tribute to the Willaston in Bloom volunteers who do so much to make Willaston such a beautiful place to live."