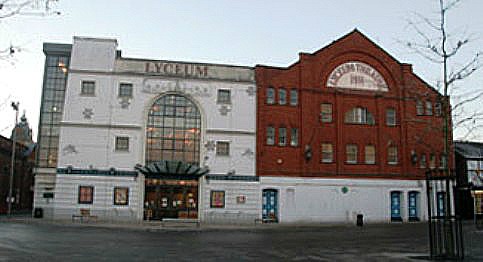 Four bidders have come forward to help secure the future of Crewe's historic Lyceum Theatre.
Cheshire East Council invited parties to express an interest in partnering the future management of the facility.
The council received 58 expressions of interest from potential partners, which has now led to four formal bids for the contract.
Cheshire East Council says it is not intending to sell the century-old venue but is seeking a qualified and experienced partner to work with in managing it.
Cllr Rod Menlove, Cabinet member with responsibility for environmental services, said: "The Lyceum Theatre is a much-loved institution at the very heart of the local community and it has a proud and rich history, playing host to so many memorable events over the years.
"Our aim is for this to continue. We want to work with a partner who has fresh ideas and enthusiasm and the experience to match the council's wishes for the theatre to remain as an important cultural asset and to improve the theatrical offer for visitors."
Cllr Michael Jones, Cabinet member with responsibility for resources, said: "This is a very exciting opportunity to safeguard the future of the Lyceum and enable it to be the best it can be. But we have to be realistic.
"The Lyceum is a valuable community asset which is of benefit to the whole community – so it's important that we get it right."
They hope to arrive at a preferred bidder by the autumn.