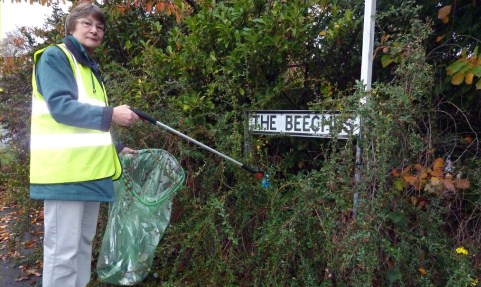 Nantwich Litter Group is on the hunt for more volunteers to help out on a "group pick" day.
Members are meeting on Wednesday May 9 from 10am at Brookfield Car Park to help clear away litter in parts of the town.
"Working as a team is fun and good exercise as well as being a benefit to the community – a win, win situation!" said organiser Joyce Webb.
Equipment will be provided for any new volunteers willing to help.
Anyone able to help on May 9 or future occasions, or who has details of an area in need of attention, contact Joyce on 01270 626435 or email [email protected]
For any other information contact Cllr John Lewis on 01270 627507 or email [email protected]