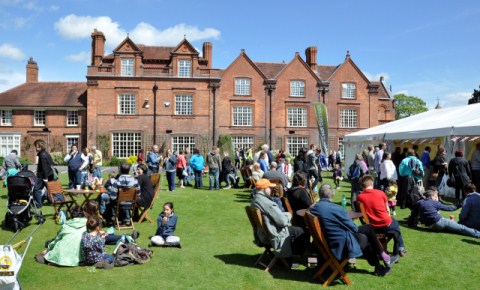 Record-breaking crowds flocked to Reaseheath College in Nantwich to join in the college's 90th birthday celebrations.
The Nantwich campus was packed with thousands of visitors who enjoyed hundreds of activities and displays on offer at the Family Festival.
Among the highlights were guest appearances from Rico and Sultan, two horses who played the star role of 'Joey' in War Horse, the blockbuster film set in World War I.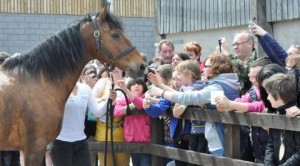 They were part of The Devil's Horsemen stunt team, who performed a daring display of trick riding at the college's equestrian centre.
Rico met the public for an autograph signing session after the display.
Other attractions included the Clwyd Axemen and the Meerkats Massive, a gang of six foot meerkats which scurried around campus.
There was also a sheep show, won by agriculture student Torrence Summerfield with Caroline Jellicoe, and a competition to find the college's Young Shepherd of the Year, won by Guto Jones.
Calf show winners were Olivia Bloor (Champion), Bethany Wilde (Reserve Champion) and Rebecca Greaves (Honourable mention).
Horticultural students raced to build a garden against the clock. The winning garden was 'Seaside', designed and built by Horticulture students Sally Harris, Helen Tudor, Angela Webster and Goksel Cill.
Families enjoyed sheep shearing, a farmers' and craft market, student horse riding displays, tours of the college's zoo and a fun dog show.
Reaseheath students also raised money for their RAG (raising and giving) appeal, which goes to the Oliver King Foundation.
Reaseheath Principal Meredydd David: "Once again the Reaseheath team delivered a fabulous family festival for thousands of people.
"It was truly fantastic to see so many people of all ages having such a great time. I heard many compliments about the wonderful demonstrations and displays put on throughout the day, and about our friendly and helpful staff and students."