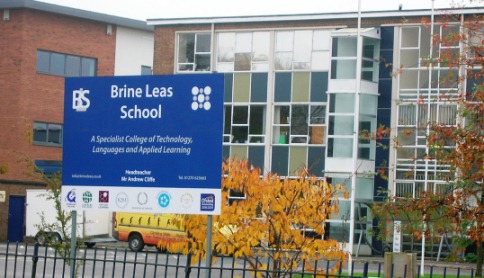 The headteacher of Brine Leas in Nantwich said today's chemical scare did not disrupt GCSE and A-level exams at the school.
Fire crews, police and paramedics were called out to the Audlem Road site after an incident in a science prep room.
All pupils and staff were evacuated at around 11am to escape fumes.
Headteacher Andrew Cliffe said: "The school was evacuated in accordance with its emergency procedures.
"As a precaution, students and staff who were in adjacent rooms were checked over by medical professionals on the school site and nobody required further medical attention."
Staff and students were checked over by ambulance staff and were allowed back in the school at around 1pm.
"External examinations continued to take place as calendered," Mr Cliffe added.
A Cheshire Police spokeswoman said: "During a science experiment hazy fumes were caused.
"As a precaution the school was evacuated and the adults who had come into contact with the fumes were checked by paramedics.
 "No one was injured or required hospital treatment and staff and pupils were allowed to return back to the building at 1pm."