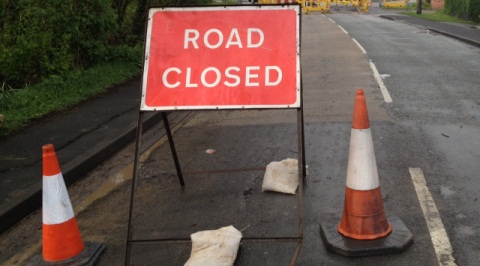 A number of roadworks on major routes in and around Nantwich have caused traffic chaos in the town.
The main A500 nantwich bypass between Peacock (Crewe Road) and Sainsbury's (Middlewich Road) roundabouts has been closed today (June 21) for resurfacing.
Cheshire East Council says the works should be completed tomorrow.
Meanwhile, other roadworks on the A51 near Reaseheath College and on the A530 Middlewich Road have compounded the problems.
There are traffic signals in place along Millstone Lane, Hurleston, both ways between Welshmen's Lane and A51, with speed restrictions of 30mph between Henhill Bridge and Reaseheath roundabout.
This is to allow for repair works to the carriageway, and is due to end on June 29.
And along Middlewich Road, there are two-way traffic signals in place near Hollows Bridge to allow for footway works to be carried out.
These works are due to continue until July 12, according to Cheshire East Council.