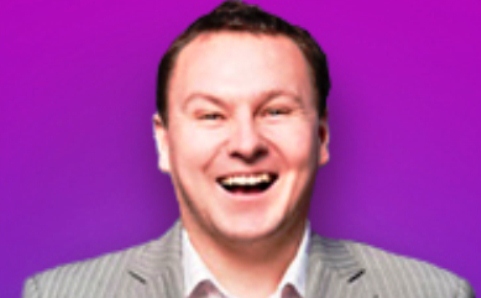 The return of The Very Best in Stand Up didn't disappoint a Nantwich audience with four top comedians helping to banish the weather blues.
Although not a sell-out, the decent turn-out was treated to a range of different comedy styles at Nantwich Civic Hall.
Compere Junior Simpson, who has appeared on Never Mind the Buzzcocks and The Harry Enfield Show, warmed us up with his mix of crowd banter and gags.
 It took him a while to gauge his audience, but he soon landed on the obvious successful formula of race and sex jokes.
First on was the relatively unknown Andrew Bird, and he proved to be a real hit.
Never an easy slot opening the show, Bird had a certain look and style of delivery which the audience took to straight away.
That and his hilarious look on parenthood and living with his "pet human" had us in stitches by the end of his 20-minute slot.
But it was Mickey D (pictured) next up who stole the show for many of us in the crowd.
The Australian, a late amendment to the original bill, demonstrated why he has been such a success at major festivals around the globe.
Not afraid to poke fun at himself and fellow Aussies, his razor-sharp wit and observation all delivered with a cheeky smile on his face had us clutching our sides.
And there was certainly no repeat of his experiences of performing in Scotland, which he described in fabulously funny fashion.
Closing the show was Roger Monkhouse, whose quirky, original style was refreshing and witty.
The mix of dead-pan improvisation and clever audience banter kept us on our toes.
Here was a clever comedian who didn't need crude, cheap gags to raise a laugh – a quality headline act.
All in all, a succcessful venture into summer shows for the promoters – with the man from Down Under coming out on top!