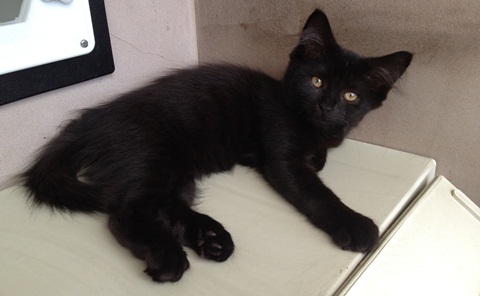 By Laura Normansell
Bosses at a Nantwich cat re-homing organisation have issued a plea for help to house scores of felines left abandoned.
The RSPCA Stapeley Grange Cattery, on London Road, which is licensed to hold 64 cats, is full to capacity.
Staff there have received an increasing number of call-outs and have been taking cats in from across the country as well as the local area.
Lee Stewart, manager of Stapeley Grange Wildlife Centre, told Nantwichnews: "We are bursting to the brim and there are many more cats out there that need homes or need to come into Stapeley Grange.
"Each animal has a story – the majority are very very sad stories."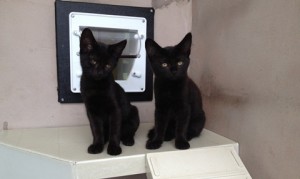 One recent addition is a family of six tiny black kittens which were found abandoned in a cardboard box by a member of the public.
Their story is similar to many other cats who may be welfare cases or have been abandoned or mistreated.
One of the main reasons for this increase is people not neutering their cats.
Lee added: "There are unwanted kittens out there and at that point they are either being abandoned or given away to people that don't necessarily want cats or know how to look after them properly.
"People are suffering because of the economic climate and may not be able to afford a cat, so are literally just dumping them."
A team of four full-time members of staff and one part-time care for the cats, alongside volunteers who are vital to the day-to-day running of the cattery, until the cats are re-homed.
"I would encourage people to get in touch to adopt a cat or kitten either at Stapeley Grange or one of the other RSPCA centres," Lee continued.
"Rather than go elsewhere come to the society, get a very good cat and then you're giving one a loving home and a second chance. Every single one of them deserves a good home."
For more details visit: www.rspca.org.uk/allaboutanimals/wildlife/centres/stapeleygrange or call Stapeley Grange 0300 123 0722.