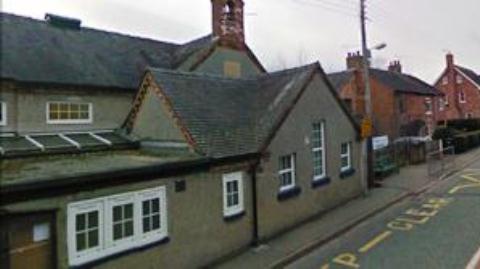 Parents say plans for a car park at a Nantwich primary school could save lives.
They are calling on Cheshire East Council to accept a revised application for a 43-space car park on land next to Broad Lane School, Stapeley.
The A529 Audlem Road is a notoriously busy and narrow stretch running past the school.
With around 75% of pupils at Broad Lane being brought to school by car because they live outside walking distance, drop off and pick up time leads to parking and congestion problems.
Trustees of the school who submitted the application via agent Mason Owen believe the car park will solve most of the issues.
Parent Emma Hardy, of Stapeley, said: "As a parent whose four-year-old daughter attends Stapeley Broad Lane, I know just how desperately needed a school car park is for the safety of our children.
"The walk along the narrow, overgrown pavement to school twice each day is dangerous and, at times, frightening due to the number of cars and lorries using the road, and mounting the pavement to pass parked cars.
"It is only a matter of time before a child is injured or killed."
A fellow parent added: "The need for a car park for is long overdue.
"There have been far too many incidents of careless driving outside the school by public transport, local business vehicles, HGVs, commuters, who have subjected our children to hearing very rude and aggressive attitudes and actions.
"My husband's shoulder was hit by the wing window of a speeding minibus, who failed to stop. He was very shaken up and sore by the incident, who knows what the effects would have been if the minibus had hit a child's head.
"I have witnessed cars bumping and denting into each other, tractors, buses, HGVs and cars speeding, refusing to allow oncoming traffic through consequently causing others or themselves to mount the kerb narrowly missing pedestrians who were walking along the pavements.
"Then they have the audacity to shout abuse to all around, then speeding off, clearly demonstrating irresponsible behaviour and putting us all at risk of being injured or worse."
Residents have until October 17 to submit comments on the application which can be viewed online.
A decision is due on the plans by October 30.