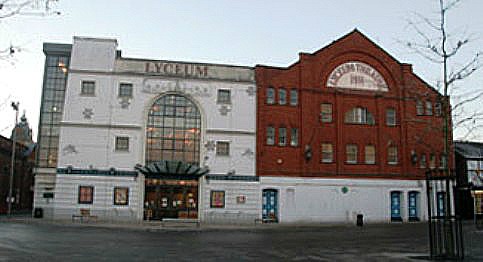 By Claire Faulkner
Ballet and I have never really got on.
As a clumsy child, I stayed away from anything that required precision and the need to be delicate.
So it was with some trepidation that I went along to The Lyceum in Crewe to watch 'Swan Lake'.
The Russian State Ballet and Opera House had stopped in South Cheshire for one night only to perform Tchaikovsky's classic performance.
The ballet tells the story of Odette, who is turned into a swan by the evil sorcerer Rothbart.
I shouldn't have worried about not being able to understand what was happening.
Emotions flew through the dancing and music, making the love story evident for all. It was a beautiful performance. The costumes and scenery were stunning.
The principles were just mind blowing, and I was left questioning how is it possible for a human to move like that? Were these gracious ballerinas superhuman?
You cannot help but be drawn in, almost hypnotised by the movement, colours and story.
As the final curtain went down, the captivated audience let out a collective breath that we'd been holding during the last scene.
If you've never been to see a ballet, it's a must. A truly memorable evening.