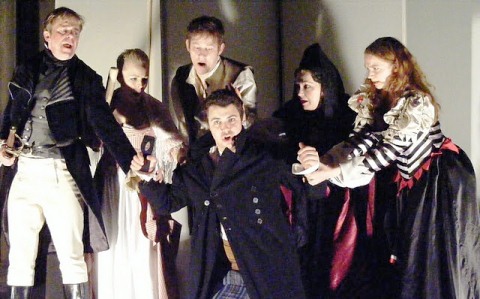 By Claire Faulkner
Heritage Opera reduced their stunned Nantwich Civic Hall audience to tears with their latest touring production La Boheme.
Many members of the impressive crowd were so moved by the powerful love story, hankies and tissues were out in force.
The Puccini opera tells the love story of Rodolfo and Mimi, and needs strong vocal and acting performances.
And as always, Heritage Opera didn't disappoint.
The cast were simply stunning. The leads, Nicholas Sales as Rodolfo and Sarah Helsby Hughes as Mimi sounded beautiful.
Their relationship and the characters of Marcello, played by Thomas Eaglen and Musetta played by Lorna James, captivated the audience throughout. Both brought a comic aspect to an otherwise sad story.
I know nothing about opera, Puccini or how people can sing with such skill and emotion.
But every time I go to see Heritage Opera, you cannot help but get completely drawn in, lost in a new world of music and performance.
So take advantage of the next planned visit of Heritage Opera to Nantwich, when they come back with The Barber of Seville in the spring.
You won't be disappointed!