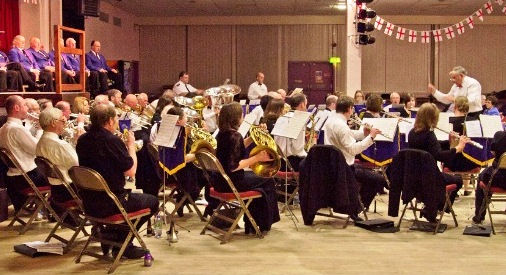 Nantwich and District Band has issued a plea for more members to join the group.
The band, which celebrates its 30th anniversary next year, needs players for a range of brass, woodwind and percussion instruments, organisers say.
NDB is a regular fixture at events across the town and throughout the year, including formal concerts, fetes, Nantwich town square and Christmas carol events.
Forthcoming performances include Christmas carols at Sainsbury's in Nantwich on December 12 and 21, and carols at Cronkinson Farm pub in Stapeley on December 19.
Instrumentalists are needed for Trombone, Euphonium, Tuba, Cornet and Trumpet, Oboe, Flute, Bass Clarinet and Bassoon, Saxaphone (Alto, Tenor and Bari Saxophone) and Percussion, Kit Drummer, and Timps.
Rehearsals are Wednesday evenings from 7.15pm to 9pm at Brookfield Hall, on Shrewbridge Road, Nantwich.
There is also an active junior/training band with players of all ages and abilities welcome. The training band meets and plays on Wednesdays 6-7pm, also at Brookfield Hall.
Anyone interested in joining can contact Dan Page, NDB chairman, on 07734 706135 or Ola Ness, musical director, on 07946 448284 or email [email protected]
More details can be found at www.ndband.co.uk