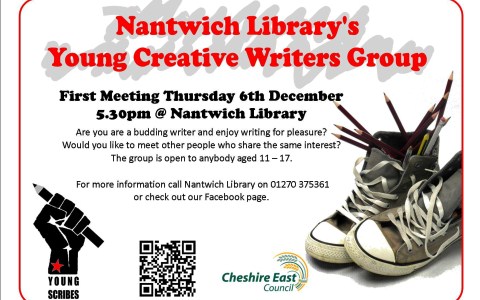 A new writing group is starting at Nantwich Library to unearth the next generation's JK Rowling!
The group, called "Young Scribes", aims to connect youngsters in the town who share a love of creative writing.
It is open to all abilities between the ages of 11 – 17.
The library will be holding a meeting on Thursday December 6 at 5.30pm to see how the group will run.
Anyone interested in joining is invited to come along.
The idea comes on the back of the launch of the Creative Writers Group earlier this year, which library manager Tom Appleby said had been a resounding success.
For more information about Young Scribes, call Nantwich Library on 01270 375361.