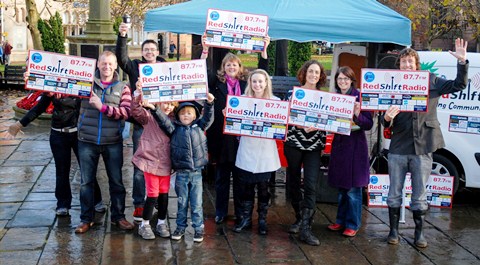 RedShift Radio will turn off its broadcast on 87.7FM across South Cheshire at midnight on Sunday December 2.
The not-for-profit Community Radio station brings its latest 28-day broadcast to a close.
And staff and volunteers are marking the end with two events planned to celebrate a successful on air period.
On Thursday November 29, the RedShift Hub Networking Day takes place at Nantwich Town FC.
Local businesses, schools, community groups and charities are invited to the event to share best practice, forge relationships and celebrate successes.
The event is free if booked in advance and £10 on the door. Bring this article along you will get a fee entry on the door.
Then on Saturday December 1, the team will be enjoying the Christmas Lights switch on hosted by Blitz Fireworks.
Presenters, sponsors and listeners are invited for an End of FM night out visiting The Boot and Shoe, Residence and The Cheshire Cat.
Liz Southall, co-founder of RedShift Radio, said: "The feedback during this FM broadcast has been immense.
"We can't thank our sponsors and strategic partners enough for chipping in and supporting our dreams to bring Crewe and Nantwich its very own Community Radio station.
"We hope to be awarded a full-time licence in 2013 so please keep supporting us and we will do our very best to support you in return."
To find out more about RedShift Radio call 01270 262262.