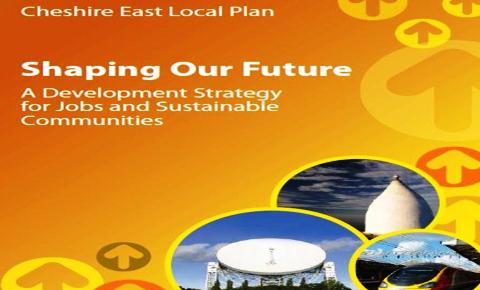 Nantwich will be protected by new Green Belt land east and west of the town, and see 1,000 homes built near Reaseheath rather than Stapeley.
That's according to a draft Cheshire East Council strategy now ready for public consultation.
The council says their new Local Plan aims to promote economic growth, connectivity and protect countryside from unplanned development for the next 20 years.
And after almost two years of consultation and feedback, it has published a draft development strategy for a final six-week consultation to allow residents to make further comments.
Key issues highlighted in Nantwich included new housing, employment and protection of market town.
Two major housing plans are already being put together by developers – one by Muller Property for "Nantwich South" in Stapeley, and one by Mosaic and Reaseheath College for land north west of the town centre.
But the draft plan states the land north west of Nantwich is the most appropriate to provide a mixed use site for employment and about 1,000 houses.
"This site is sustainably located in close proximity to the town centre and provides opportunities to extend the Riverside Park," states the report.
"Consultation responses to the draft Strategy indicated that there was more support for this site than for the development of land at South Nantwich.
"In addition, the former Stapeley Water Gardens site is identified to provide two hectares of employment land and 250 dwellings and the Snowhill area is identified for regeneration, to include retail, offices, leisure and about 50 dwellings.
"The identification of both of these sites reflects the support received during the consultation for the development of brownfield sites and the mixed use development of the former Stapeley Water Gardens site."
Two new areas of Green Belt are also proposed to the east and west of the town as a result of feedback.
This will see open land between Crewe and Nantwich retained, ensuring Nantwich retains its rural setting.
An employment improvement area has been identified at Wardle as having future potential for expansion and consolidation of existing and new employers, to provide employment opportunities.
The overall Local Plan for Cheshire East aims to create 20,000 jobs and 27,000 new homes by 2030.
Other highlights include two new "settlements" south of Crewe, and dualling of the A500 road linking the Shavington Bypass to M6 junction 16.
Council Leader Cllr Michael Jones said: "I take very seriously my responsibility to protect the people of Cheshire East from unwanted and unplanned development.
"By extending the period for people to comment on the Development Strategy, I am confident we will give more people the time they need to consider the issues in depth and to put forward robust and constructive comments that will benefit all our local communities.
"Our Development Strategy is a robust, jobs-led strategy to deliver targeted and sustainable development to benefit all the people of Cheshire East."