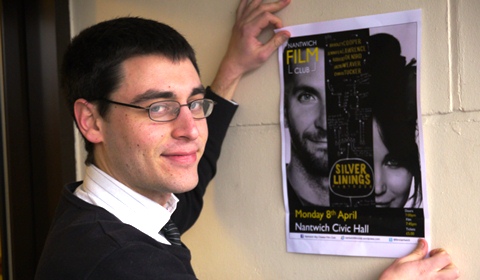 Young film fanatic Joe Millar is the new chairman of Nantwich Film Club.
The 26-year-old was elected along with new committee members at the club's AGM.
The new members are a big boost to the club which plans it's next showing at Nantwich Civic Hall on Monday April 8.
Multi-award winning movie "Silver Linings Playbook" will be on show that night following its Oscar success.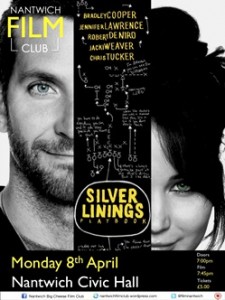 It was a unanimous choice among the committee members.
Joe, 26, said: "I only moved to Nantwich last year because there is so much going on in the town. As a film enthusiast, I wanted to support the Film Club's screenings.
"I never imagined I'd become chairman of the club but I really want to make sure that we can continue what we're doing now and grow the number of people who regularly attend showings.
"It's easy to get in touch with us via email, Twitter and Facebook and we love to hear from anyone who has film and event suggestions or is interested in supporting the club or joining our upcoming social events."
The club puts on a monthly screenings in Nantwich and shows independent releases and classic films at the Civic Hall which has had a new sound system for film showings.
The club is run by enthusiasts for the local community and will be announcing the rest of its Spring/Summer Film season shortly.
Next showing is Monday April 8, "Silver Linings Playbook". All films begin promptly at 7.45pm.
You can follow the club on Twitter @filmnantwich, or on their site  http://www.nantwichfilmclub.wordpress.com
You can also email [email protected] for more information.