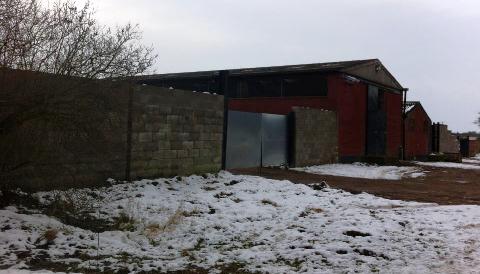 The controversial Red Lion abattoir near Nantwich has been ordered to stop operating, the Food Standards Agency revealed today.
The slaughterhouse in Sound Heath, Wrenbury, has failed to meet requirements for safe production of meat.
Owners High Peak Meat Exports Ltd had applied to change the facility's name and rules meant they had to re-apply for a licence to operate within a certain time period.
But a spokeswoman for the Food Standards Agency told Nantwichnews the application had been refused and the abattoir must cease to operate.
The spokeswoman said: "The Food Standards Agency has informed High Peak Meat Exports Ltd of its decision to refuse the business approval to operate as a slaughterhouse.
"This is because the establishment did not meet all the infrastructure requirements which permit the safe production of meat, and could therefore be a risk to public health.
"FSA vets had carried out a number of appraisal visits to the plant to help the business prepare for re-approval. Advice was given on how to rectify a number of issues.
"However, when the approval visit was undertaken in February this year, the evidence indicated that not all the improvements that were needed had been done.
"The business must stop operating at 12 noon on Monday 8 April 2013. There is a right to appeal within one month."
A spokesman for High Peak Meat Exports has said they will not appeal the FSA decision.
"The company will substantially invest in the premises for what is a necessary industry and thanks the Food Standards Agency for the assistance given," it told the BBC.
The abattoir has been at the centre of two major controversies in recent weeks.
Two slaughtermen lost their licences after an undercover film by Hillside animal sanctuary showed alleged cruelty to horses before and during the slaughter process.
This led to strong demonstrations by animal campaigners in Nantwich town centre and outside the facility itself.
The abattoir was also linked to the recent Irish horsemeat scandal. The FSA confirmed the current closure is not linked to the horsemeat issue.