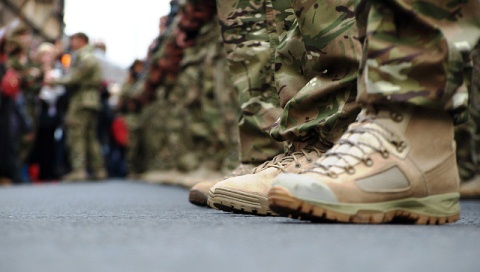 Nantwich residents are being urged to welcome home local regiment, 1st Battalion The Mercian Regiment (Cheshire).
The regiment is to parade through Crewe town centre as part of a series of homecoming marches in Cheshire in June.
The servicemen and women of 1 Mercian, who have been stationed in Afghanistan, are recruited from Nantwich, Crewe, Holmes Chapel, Middlewich, Macclesfield, Sandbach, Congleton and across Cheshire West.
The parade will take place on Friday June 14 at 11am.
It will start at Forge Street car park travelling towards Market Street before saluting the Mayor along Queensway.
It will then continue along Market Street before turning on to Earle Street and finishing at The Municipal Buildings.
1 Mercian has just returned from active service on the frontline in war-torn Helmand Province.
The regiment – whose motto is 'Stand firm, strike hard' – suffered one fatality during its six-month tour of duty.
And after the shocking death of soldier Lee Rigby in Woolwich, London last week, organisers are expecting large patriotic crowds for the parades.
Bunbury Cllr Michael Jones, Leader of Cheshire East Council said: "I am extremely proud of the relationship we have with The Mercian Regiment and look forward to welcoming them to our towns once again.
"The sacrifices the men and women of the regiment make on a daily basis must be recognised and their bravery applauded."
Cllr Dorothy Flude, Mayor of Cheshire East, added: "We are extremely proud to be welcoming home the Mercian Regiment after their tour of duty in Afghanistan.
"After fighting tirelessly to protect their country I hope the people of Cheshire East will show their support in attending the parade."
Major Eddie Pickering MBE, the assistant regimental secretary, said: "We are delighted to have been welcomed back to parade throughout the town, especially after being granted the freedom of the borough in 2010.
"The Mercian Regiment is very proud of the links we hold with Cheshire East Council and we are also very grateful for their continued support."
The Cheshires' main role in Helmand was to support the Afghan Security Forces during the transition to responsibility for their own national security.
(pic courtesy of Dan_Thomas)