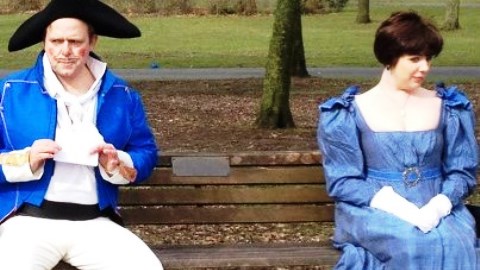 By Claire Faulkner
Heritage Opera returned to The Civic Hall on Monday with their latest production 'The Barber of Seville'.
The audience were treated to a marvellous comic tale by Rossini of match making and romance.
Musical director Ben Cox and director Sarah Helsby Hughes magically brought to life the story of "Rosina" and "Count Almaviva" and the trials they have to overcome to be together.
Stephen John Svanholm gave a strong performance as 'Figaro' and Ailsa Mainwaring was delightful as 'Rosina'.
The cast were outstanding. The sound of the singing was breathtaking. I found myself thinking, 'How do they do that?'
I don't know much about the classics, but the joy of watching a production by Heritage Opera means you are guaranteed a well produced performance and amazing music.
You'll leave wishing you had learnt to sing.
(Pic courtesy of Heritage Opera)