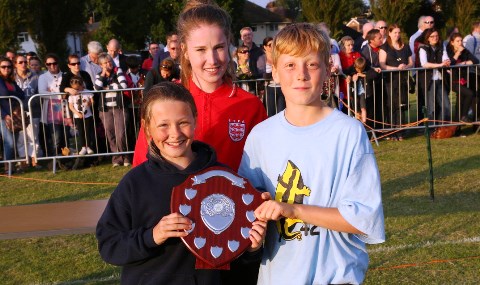 A Nantwich headteacher has hailed her school's performance in bringing the Town Sports trophy back to the town after 12 years.
Pear Tree Primary in Stapeley triumphed ahead of 29 other schools to win the coveted prize.
The school has also recently won through to the North West finals of Tri-Golf in Warrington, beating other Crewe and Nantwich schools at a regional final at South Cheshire College.
The team competed in eight skill events, testing accuracy in putting and chipping, and were awarded top bonus points for team work, fair play, and hard work.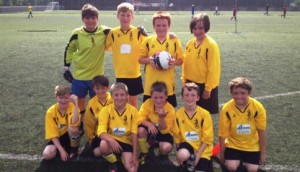 The school's football team also made it through to the regional primary school final, where they were beaten by Gainsborough.
And the swimming team also triumphed in the Nantwich schools swimming gala at Nantwich pool.
Pear Tree headteacher Mary Hennessy Jones says the school's sporting successes are a result of hard work over the last five years.
"We're really proud of the progress we have made through the groups over the last five years," she said.
"It shows that hard work and determination and resilient attitude are as important to sports success as potential. Staff have enjoyed working with the squad.
"The parents have been brilliant champions for their children taking them to all sorts of clubs and activities and the children themselves have shown excellent attitudes both when they win and when they lose.
"All primary schools will be benefiting from new money for sports development over the next few years and I'm particularly interested in the psychology side of sports and how it impacts on performance.
"I also want to make sure all children find a sport or activity that they enjoy and will keep them healthy as they grow up.
"We're pleased to bring the Town Sports trophy back to Nantwich and we mean to make sure it stays here for a few years yet!"
Town Sports organiser Niall McGregor said it was the best ever event, with 29 schools and 800 children taking part in track and field events, and over 2,000 spectators.
"We always gauge the success by the enjoyment of the children and parents/carers and it was clear that all enjoyed.
"The format of Town Sports will always reflect what the schools want and is a long tradition to local school sport.
"The shared community atmosphere created from 29 school communities is unique to town sports.
"As long as schools continue to have the capacity and resources to support the event, when schools have growing pressures and targets, I'm confident it will continue."
(Pics above: Pear Tree collect Town Sports, and football team at the final. Below: The victorious Pear Tree Tri-Golf team)