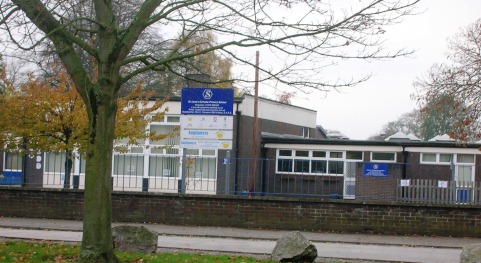 A school crossing on a busy Nantwich street is to be installed after years of campaigning by parents.
The crossing will be built on Wellington Road outside St Anne's Catholic Primary in October, Cheshire East Highways have confirmed.
It comes more than 12 months after a survey showed there should be a lollipop lady and a zebra crossing in place.
A highways spokeswoman said the crossing is finally going to be installed in October half-term.
The news has delighted campaigners like mum Rachel Greenwood, who spearheaded a drive to highlight the dangers to children and parents trying to cross that road.
They even designed their own posters to put up in coffee shops and stores in the town advertising the post for a crossing patrol, but no one came forward to fill the vacancy.
Mrs Greenwood, whose son has been at St Anne's for three years, said: "We are very pleased and relieved to hear the long-awaited crossing outside St Anne's has finally been approved.
"It is almost exactly three years since we contacted our local councillors to request a safe crossing, so the news it will be installed during the October half-term holiday is a major milestone.
"With winter fast approaching, it can't come a day too soon.
"There have been many discussions and meetings to get us to this point, and we are grateful to Councillors Groves and Martin for their continued support.
"While I'm sure the recent closure of Wellington Road has been a major inconvenience for local residents and motorists, it has been a bonus for those of us that have to cross Wellington Road every day to get our children to school."
A spokeswoman for Cheshire East Highways told Nantwichnews: "That stretch of Wellington Road is being resurfaced after the United Utilities sewer works.
"Then, in October half-term, we will return to resurface a new crossing area right outside St Anne's when there won't be as much disruption."