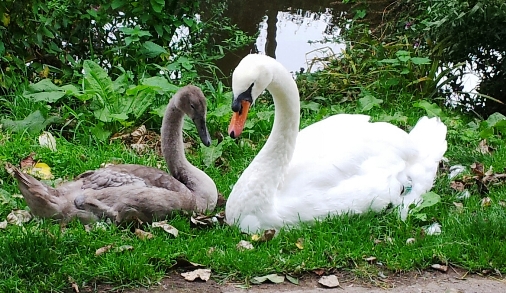 A baby swan witnessed by many walking near Nantwich Riverside and lake in the summer, has been killed.
It's feared the popular cygnet, the only survivor of three eggs from a nest of mating swans on Mill Island, was attacked by a dog.
Hundreds of residents had watched the swan family with interest and photographed the natural spectacle unfold close to the town centre over the past few months.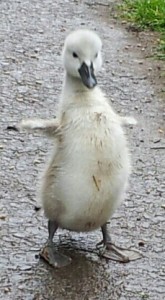 And the surviving cygnet appeared to be enjoying her Nantwich surroundings, as these pictures from local resident Jan Millar show.
But RSPCA staff fear it was attacked earlier this week after staff were alerted to the badly injured bird.
It had to be put to sleep at RSPCA Stapeley Grange wildlife centre as its injuries were too severe to survive.
Jan Millar, who had nicknamed the cygnet Ziggy, said: "I have been photographing the family since he hatched.
"I contacted Stapeley Grange and sadly they confirmed a cygnet was attacked on Nantwich Lake on Tuesday had to be put to sleep as its injuries were so severe.
"It's so sad.  Ziggy had beaten all the odds to be born at all.
"Nantwich had taken the whole swan family to their hearts, and now we have all lost something special because of someone not controlling their dog around them.
"I wanted to share this, my last photo of him, with all who were so fond of him.
"I am also sure the RSPCA could be grateful for any information about the incident."
(All pictures courtesy of Jan Millar)