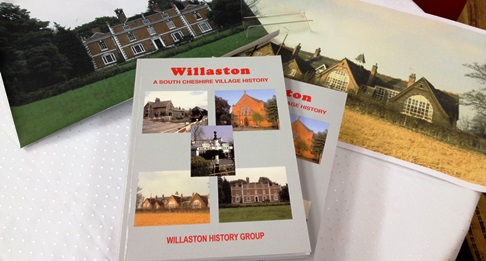 A new book called 'Willaston – a South Cheshire Village History' has been launched at the Nantwich Bookshop and Coffee Lounge.
The book, unveiled on November 2, has been produced by the Willaston History Group and costs £11.95.
Meanwhile, the growing Willaston Pre School is on the hunt for a new chairperson.
Cllr Brian Silvester and Local Area Partnership Manager Dawn Clark are appealing for help to find a replacement.
"The Willaston Pre School group is very successful, thriving and well regarded.
"They provide an excellent facility for parents and their children from Willaston and the surrounding villages," said Cllr Silvester.
"I was able to help to find the current chairwoman some years ago, who is sadly now leaving the area, and I hope this appeal will be just as successful."
Anyone interested contact Toni Brookshaw on 01270 483426.