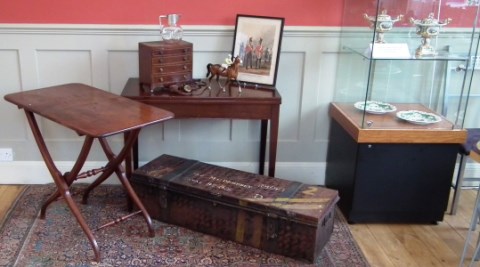 Antiques and personal mementos of one of the great unsung heroes of the Second World War are to be sold at a Nantwich auction.
Possessions of Cheshire-born General Sir Miles Dempsey will be go under the hammer at art and antiques auctioneers Peter Wilson.
Gen Dempsey masterminded the invasion of Italy and commanded 83,000 troops in the British Second Army during D-Day Normandy landings, making successful assaults at Gold, Juno and Sword beaches.
After liberating Brussels and Antwerp, Dempsey was knighted on the battlefield by King George VI.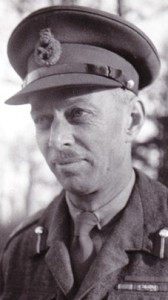 In retirement, Dempsey bred racehorses and was Chairman of the Race Course Betting Control Board.
The objects under auction are being sold by his great nephew, James Dempsey, who lives near Chester.
He said: "I am proud of my great uncle's achievements and was able to assist the author of Miles Dempsey's biography which was published only a couple of years ago.
"The huge role he played in the Allied victory is starting to receive the recognition it surely deserves.
"The general ordered his diaries to be destroyed following his death in 1969 on the actual 25th anniversary of the D Day landings.
"As a result, he never wrote an autobiography. I hope these items which span most of his life and career will find new owners who will appreciate the immense history attached to them."
Among the items for sale are a military compass, a British Army uniform trunk, a hand-coloured engraving, a silver-mounted wine ewer, a Christopher Dresser style ewer, a water-colour by Dempsey's close friend, Bryan de Grineau (1883-1957),  a late 19th century bow-fronted mahogany apprentice chest, a mahogany table and card table, a Persian rug, and a Beswick pottery model of a racehorse with jockey up in the collection
The two-day auction on Market Street, Nantwich is on November 27-28.
Contact the auctioneers' militaria specialist Chris Large on 01270 623878 or [email protected]