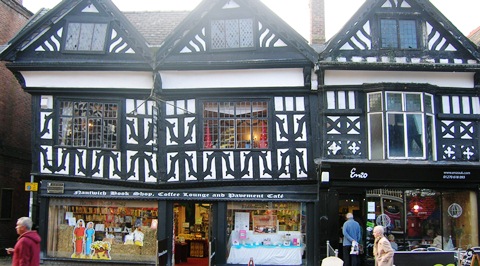 The author of  "Space Has No Frontier " (The life and Times of Sir Bernard Lovell) will be giving a talk in Nantwich this week.
John Bromley-Davenport will at Nantwich Bookshop, in the town square, to talk about the man whose legacy is Jodrell Bank.
Dubbed "the Isaac Newton of radio astronomy" by Sir Patrick Moore, Lovell's life encompasses many of the great events of the last 100 years.
These include the Second World War and the use of radar in the decimation of the German U-boat threat; the invention of radio astronomy; the space race; the moon landings; and the Cuban missile crisis.
Classified documents disclosed since his death in 2012 reveal that he even acted as a spy.
The talk takes place this Thursday (November 28) at 7pm.
Tickets are £20 per person, which include a copy of the book and refreshment.
"Book early because 'space' is limited!" said Nantwich Bookshop owner Steve Lawson.