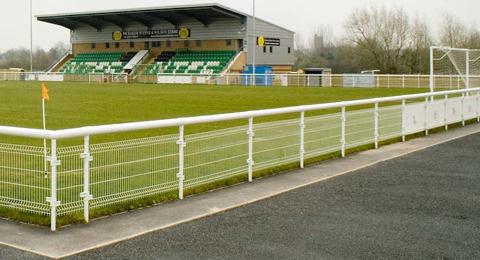 By James Briscoe
Nantwich Town were denied a famous win over league leaders Skelmersdale United by a free-kick in the fifth minute of injury time.
Skelmersdale sub Jack Laird netted the kick to break Dabbers' hearts at the Weaver Stadium.
Nantwich's Ben Deegan and Adam Jones had put the hosts in front and in control after the leaders opened the scoring early on through Dean Astbury's header.
The Dabbers started confidently after recent strong results but United scored on 13 minutes when Shaun Tuck crossed to the back post to give an unmarked Astbury an easy header which nestled in Cudworth's net.
After a ridiculous pass-out from the away goalkeeper Ryan McMahon, Steve Foster picked the ball and laid on for Deegan to tap in to an empty net on 17 minutes.
Deegan also had a goal ruled out for offside on 31 minutes. It was a very tight call.
But then Jones made the most of another Oliver Devenney free-kick on 32 minutes to loop a header past McMahon for 2-1.
Tuck caused Nantwich right back, Alex Frost, problems with his skill but an equaliser was elusive for Skelmersdale.
Crewe Brass Band serenaded the crowd at half time with their Christmas-themed tunes – and Nantwich were on-song after the break.
Dabbers winger Osebi Abadaki was through on 53 minutes but pulled his shot wide.
Nantwich looked like a familiar unit in the second half and played eye-catching football. Mark Jones hit wide on 61 minutes after great build-up involving Deegan again.
McMahon redeemed himself for his howler with a fabulous save to keep out Deegan's header on 66.
There would be five minutes of added time for Nantwich to hold out though.
And just when it looked like they would take three points Skelmersdale's Jack Laird slammed home a freekick on 90+5 minutes.
Nantwich: Jack Cudworth, Alex Frost (c), Andy White, Mark Jones, Russell Courtney, Adam Jones (Earl Davis 83), Harry Clayton, Oliver Devenney, Ben Deegan, Steve Foster, Osebi Abadaki (Dereece Gardner 90+4). Subs: Aaron Burns, Jordan Wain, Callum Hood.