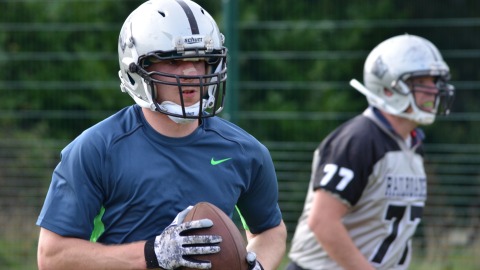 South Cheshire American Football team Crewe Railroaders have made two key appointments at the start of their 2014 campaign.
The team, which trains at South Cheshire College, have a new defensive coordinator Chris Harwood at the helm.
And they have also drafted in a new offensive coordinator in Gavin Meredith.
Club spokesman Lee Johnson said: "The upcoming season looks like it's going to be a great one for the Railroaders.
"Our new influx of rookies will be aiming to show real improvement on the last two seasons."
Railroaders play in the BAFANL which has restructured and brought in new teams.
It means there will be new opponents for Crewe, who return to training this Sunday January 12.
The club is still on the look out for new talent.
They train every Sunday and welcome new recruits to try out with them.
For details, email Crewe Railroaders to register interest or attendance at a training session, on [email protected]
You can also follow the club on:
Twitter: @Therailroaders, Facebook: Crewe Railroaders (Open Group), visit www.crewerailroaders.co.uk