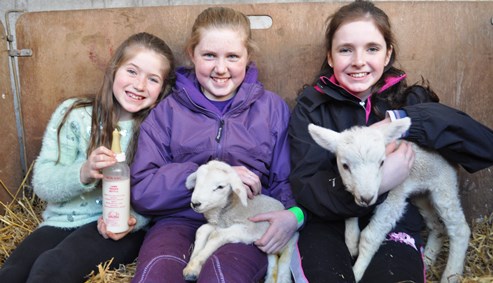 Hundreds of families flocked to Reaseheath College in Nantwich to enjoy the first of two lambing events.
Spring has arrived early in the college's lambing sheds with the arrival of the first lambs of the season.
And visitors were able to meet the newborns and even experience a live birth.
The campus zoo was also open to the public. Both attractions will open again next weekend – March 8 and 9.
Reaseheath's lambing weekends have been a community highlight for over 20 years.
The college has a flock of 500 sheep which are expected to produce 1,000 lambs over a three week period.
Visitors were able to watch a big screen showing highlights of the action and watch experts demonstrating the special care required for the delivery and care of the lambs.
Reaseheath's sheep unit manager Ollie Bagley, 21, a former agriculture student, has been overseeing the births helped by lambing assistants Chris Adamson and Callum Pitchford.
Ollie said: "Lambing is traditionally the first sign of spring and this event is always very popular, with some visitors returning year after year.
"Opening the lambing sheds gives us the chance to show what we do here and it'll be even better next weekend because we'll have even more lambs.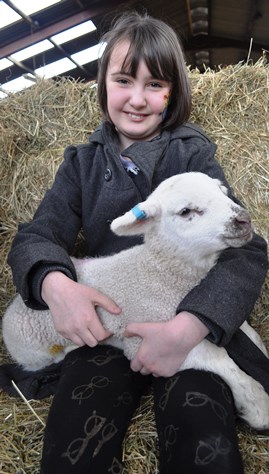 "As well as giving the public the unique experience of seeing lambs being born, it is also a great opportunity for us to educate them about the farming calendar."
Carys Williams, aged 8, from Sandbach, has been to Reaseheath's lambing event for the last four years.
She said: "It's been really fun. I love coming to see the lambs and it's just the best when you get one to hold."
There were also plenty of activities at Reaseheath's zoo, which houses over 1,000 animals including meerkats, lemurs, tapirs, otters, birds of prey, companion animals such as rabbits and guinea pigs, reptiles and amphibians.
There were children's arts and craft sessions and other fun activities along with educational talks by Reaseheath zoo keepers.
Reaseheath College's lambing sheds and zoo will open again to the public on Saturday and Sunday, March 8 and 9 from 10am to 4pm.
A family ticket for both attractions is £25, or £15 for a single attraction.
Visit www.reaseheath.ac.uk/lambing phone 01270 613215 or email [email protected]
(Pic top: Hannah Roach, 12, of Nantwich (centre) with Ellie Horsley, 9, and sister Hannah, 11, from Bradfield Green, Crewe)
(Pic right: Carys Williams cuddles one of Reaseheath's lambs)