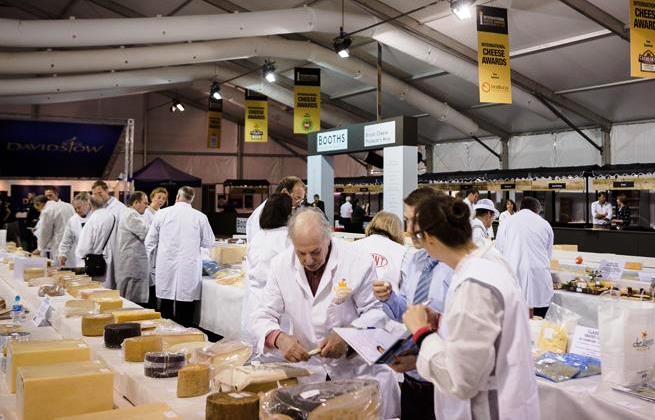 It's all things cheese in Nantwich today – as hundreds from around the world compete at the International Cheese Awards.
A giant marquee set up on Dorfold Park showground is hosting the world's biggest cheese competition.
Exhibitors from across the UK and Europe will have display stands and entries in a wide range of cheese categories as they look to scoop some of their industry's most prestigious accolades.
The cheese show is open to judges, traders and media today (July 29) before throwing open its doors to the public during the Nantwich Show tomorrow (July 30).
Overall, more than 40,000 visitors are expected to visit the massive cheese marquee where there will be a record number of more than 4,400 cheese entries from 26 countries.
And it's a first time at the awards for Bord Bia – the Irish Food Board – which will have a stand with seven Irish cheese-making companies exhibiting.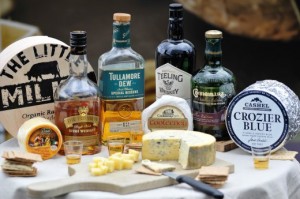 Gillian Swaine, of Bord Bia, said: "Irish farmhouse cheeses are continuing to grow in popularity throughout Britain, with retailers stocking an increasing variety of our cheeses.
"We hope the great tasting, high quality cheese we produce in Ireland is recognised at this year's prestigious awards."
Winners of the all the entries in the awards will be announced at the end today.
You can follow updates on the International Cheese Awards on twitter @icheeseawards
The public will be treated to a host of celebrity chefs performing live cooking demos during the Show tomorrow.
These include James Martin, Will Holland, Sean Wilson and Jonathan Harrison. Here's a timetable for when they are performing.
There will also be a chance to "meet the experts" and take part in master classes. One company running these is Adams Foods, who make a number of well-known brands such as Pilgrims Choice and Lake District Cheddar.
Marketing director Alistair Jackson said: "We hope that our Nantwich Show master classes inspire people to branch away from their usual block cheddar and be more adventurous in how they select and use cheese both for everyday and special occasions."
As well as cheese, there will be plenty on offer for Nantwich Show visitors tomorrow (July 30).
Among the more spectacular entertainment is the Quad and Motorcycle Stunt show, starring Jason Smyth.
Smyth is one of the UK's leading quad bike and motorbike stunt riders, with years of experience in top level Motocross.
The motorcycle stunt show includes wheelies and stoppies to quad stunts which include hair raising quad freestyle jumps 30ft in the air.
Also new for 2014 we are having a Vintage Car and Vintage Agricultural Machinery Display which has now got record entries of over 120 vehicles.
The Cattle section has been moved to a new more central position in the showground, so the public can get closer to the animals.
This year's show will see more than 500 cattle on display.
Other animals include poultry, pigeons and an evening dog show.
There will be a larger Town & Country Shopping Pavilion to cope with the record exhibits, and there will be more than 400 trade stands, from clothes, tractors, crafts, and cars.
The Mornflake Food Hall will house thousands of culinary delights.
The Horticulture, Floral Art, and Honey will have a ringside marquee, with Home Produce, Arts and Crafts next door.
Countryside Pursuits will also have more exhibits and demonstrations of rural crafts and skills, plus gundogs and falconry.
Gates will be open to the show from 8am, tickets are £18 for adults, £13 senior citizens and £7 for juniors.
And with the weather set fair today and tomorrow, organisers will be breathing a sigh of relief that there will be no mud-bath scenes witnessed at previous shows!
For all the details on Nantwich Show, visit their main site.