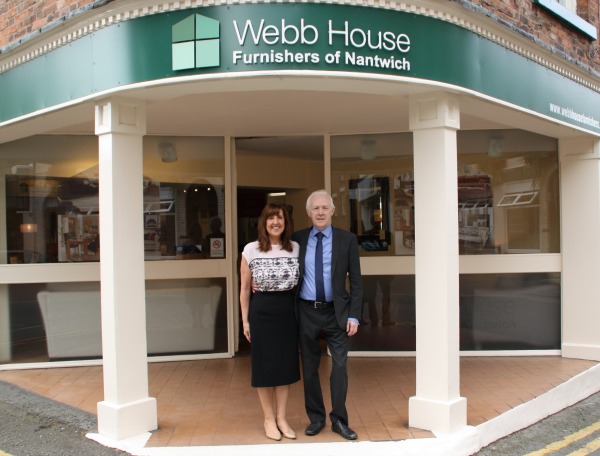 The owners of Nantwich furniture retailer Webb House Furnishers are celebrating 40 years in business.
Howard Webb set the company up,  originally an upholsterers, in Mill Street, Crewe in 1974.
In 1994, they moved to their current premises, a grade 2 listed building in Mill Street in Nantwich and became a furniture retailing business.
The business remains a family affair headed by Howard and his wife Joan and supported by children Neil, Rebecca and Yvette.
Joan joined the business in 1987 and came from a retail background. She now manages the sales team and order processing and delivery.
The business has stood the test of time and survived several bouts of economic recession.
Howard puts the longevity and success of the business down to hard work, loyalty and great customer service.
He said: "The business has always been well managed.
"We introduced computers in the early days to provide a customer database with sales order processing and accounts software.
"This helped keep good financial control of the business, but also to facilitate better customer service and enable good communication via our website, post, email and mobile text."
He added: "It is always a pleasure when our old customers come in and compliment us on the work we did for them many years ago."
His son Neil, who looks after sales and marketing, added: "The family aspect of the business is always at the base of everything we do, people put their trust in a long standing, family company.
"We're now looking forward to the next 40 years and are busily developing the e-commerce side too."
The current Webb showroom on Mill Street boasts a wide range of furniture on display, from beds to sofas to dining sets and lighting.
For more information visit www.webbhousefurnishers.co.uk, Facebook at https://www.facebook.com/WebbHouseFurnishers, Twitter at https://twitter.com/webbhouse