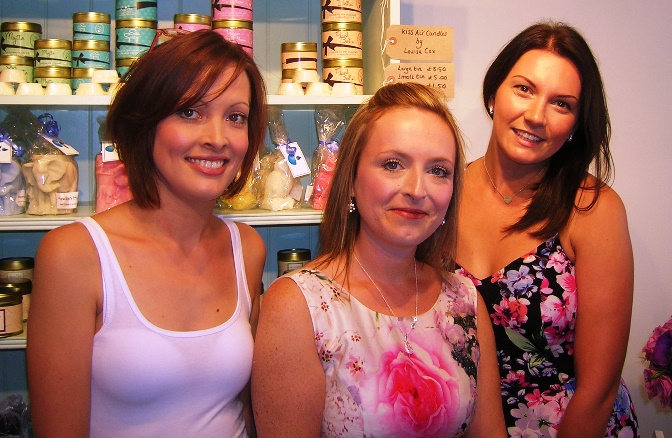 The owner of a new candle shop in Nantwich town centre said she was "overwhelmed" at the turn out on her first day of opening.
Beth Harrison unveiled her new "For Candles of Nantwich" shop on Hospital Street at the weekend (August 16).
Town Mayor Cllr Christine Farrall and Nantwich Town Crier John Parsons were among the guests at the grand opening at 10am.
And the shop continued to pack in the customers throughout the day.
Beth, 32, a former bank manager from Newcastle-under-Lyme, changed her career to realise her childhood ambition of opening a candle shop.
And when the perfect unit came available in Nantwich, she jumped at the chance.
"It's been an amazing day, quite overwhelming really," she said on the opening day.
"With the mayor and town crier down here ringing the bell and making announcements, we've had so many people coming in.
"It's difficult to take it all in, but I'm so happy."
Nantwichnews revealed last month how Beth had battled back from a year of losing her job and going through a divorce to make her dream come true.
Her partner Nick and friends were also on hand to help out on the opening day.
Do you have a local business story worth featuring on Nantwichnews?
Get in touch – email [email protected] or call 07906 492664.