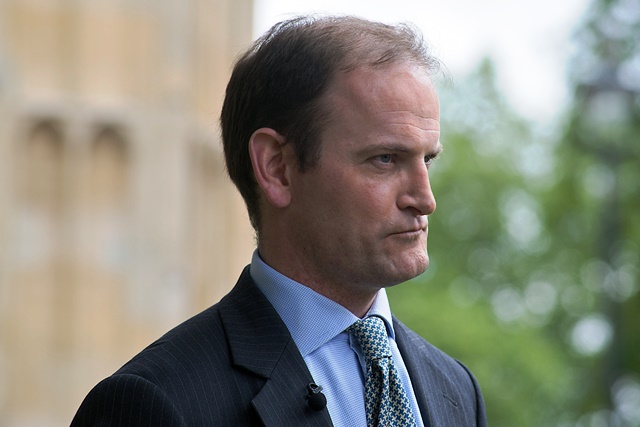 UKIP councillors in Crewe and Nantwich said today a Tory MP's defection to their party is a "fantastic boost".
Douglas Carswell (pictured) announced today he has quit as Conservative MP for Clacton, resigned from the party and defected to UKIP.
His resignation has sparked a by-election – and he says he will stand as a UKIP candidate to try and win it back in a bid to be the country's first UKIP MP in the Commons.
Cllr Richard Lee, UKIP's election candidate for Crewe & Nantwich constituency, said the announcement was a "fantastic boost".
"This clearly demonstrates UKIP are no longer a party of single issue, but a credible force in British Politics," added Cllr Lee, who is chairman of the UKIP Crewe and Nantwich branch.
"I am personally delighted Douglas has taken the brave step of resigning his position as an MP, and will now fight again for his seat in a by-election for UKIP, rather than just cross the floor, as all others have done for the last 30 years.
"This is a landmark in UKIP history, and could well signal the start of many more to come.
"The mainstream media is already talking in terms of the phrase 'doing a Carswell' as being a description of MPs resigning and coming over to UKIP."
Nantwich Town Cllr Stuart Hutton and Willaston and Rope Cllr Brian Silvester both defected from the Tories to UKIP in the last two years.
Cllr Silvester said today: "I am really pleased Carswell has joined UKIP and I think others will follow.
"He realises Cameron is a phoney and is not serious about a EU Referendum.
"I am confident UKIP MPs will be elected in 2015 and many UKIP councillors in Cheshire East because of the planning fiasco that gets worse by the week."
Mr Carswell, a maverick Eurosceptic backbencher, said he wanted to "shake up" the cosy Westminster "clique".
He added he did not believe Prime Minister David Cameron was "serious about the change we need".
(pic courtesy of Steve Punter, usage under creative commons licence)