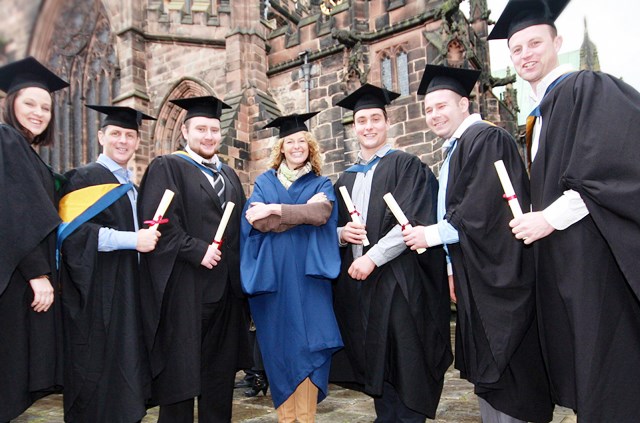 Higher education students at Reaseheath College in Nantwich receive an excellent experience, according to a report.
The Quality Assurance Agency for Higher Education (QAA), HE's equivalent of Ofsted, says quality of degrees offered by Reaseheath and the way they are delivered is worthy of commendation.
The QAA report also says the college exceeds UK expectations in a number of subject areas.
QAA reviewers who visited the specialist college judged that its academic standards and the quality of information about its learning opportunities met UK expectations.
They commended the quality and enhancement of student learning opportunities, finding that in those two areas the college exceeded expectations.
The college's extensive employer links, and how it is involved in the design, quality assurance and delivery of courses, were also praised.
Reaseheath is judged to effectively manage resources, and use a coordinated and systematic approach to support its students' academic, personal and professional development so that they reach their full potential.
The review team found seven examples of good practice and no recommendations for improvement.
Rachel Ellis-Jones, assistant principal and dean of HE,  said: "I am delighted the excellent quality and delivery of higher education at Reaseheath has been identified and recognised by the Quality Assurance Agency.
"The continued investment which Reaseheath makes into its specialist facilities and expert staff was also noted.
"This investment is a major part of Reaseheath's ethos, which is to encourage and support our degree students as they progress into careers within their chosen industries."
Reaseheath can now display the QAA Quality Mark, indicating to UK and international students the college meets national requirements for standards and quality.
The QAA findings are published at www.reaseheath.ac.uk/qaa
(pic: Reaseheath engineering graduates celebrate with guest speaker Kate Humble)