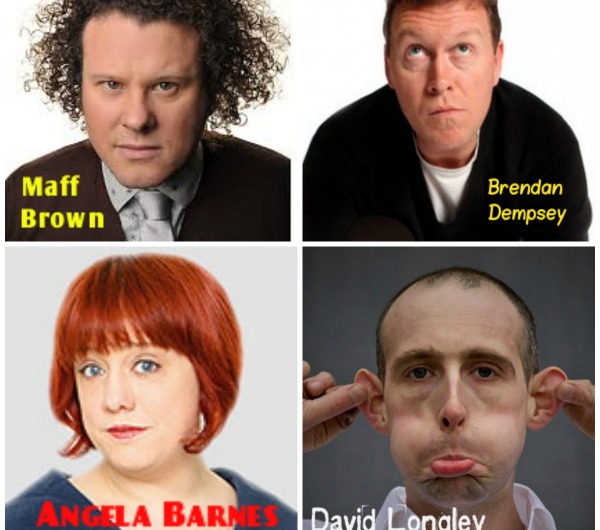 Four top comedians will be gracing the Nantwich Civic Hall stage for the penultimate Very Best In Stand Up of 2014.
And three of the acts will be making their Nantwich debut on Friday November 7.
Compere and host will be Maff Brown, a veteran of the comedy circuit in the UK, who is making his first appearance at the  Civic Hall.
Maff runs one of London's top comedy clubs which sees some huge names take to the stage on a regular basis.
First up is Angela Barnes, also making her debut, who is among those leading the charge of up and coming comedians.
Since winning the BBC New Comedy Awards in 2011, she has seen her stock rocket.
She is now appearing on top TV comedy shows, including  "Stand Up For The Week" as well as making appearances as a team captain on BBC's 'Mock The Week'.
Returning to the Civic Hall after storming the show in 2011 is David Longley.
This intelligent, silly and thought-provoking comic genius has headlined comedy clubs all over the country.
He shuns the notion of bounding round the stage to keep the audience's attention and has a laid back approach with a fast gag rate.
Irishman Brendan Dempsey completes the line-up.
On screen, Brendan appeared in Martin Scorsese's Gangs of New York, and classic sitcom Father Ted – though he's still most widely recognised for his role as Jim Kelly in Waking Ned.
On stage, He is one of a handful of acts invited to perform at the prestigious Just For Laughs in Montreal.
Brendan's also raised the roof at festivals in Edinburgh, Melbourne, Adelaide, Kansas, Finland and The Cat Laughs in Kilkenny.
It should be an explosive night on November 7. Tickets are just £10 and are on sale now and table reservations are being taken.
For more details and bookings visit www.civiccomedy.co.uk