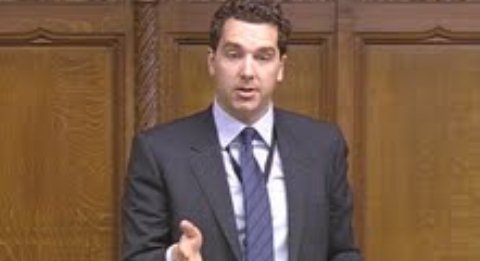 Crewe & Nantwich MP Edward Timpson believes the decision to site HS2 hub station in Crewe is "fantastic".
Conservative MP Mr Timpson says he has been pestering Transport Secretary Patrick McLoughlin to make Crewe's case, and to speed the project up.
He said: "HS2 will open up South Cheshire to international business, by providing the extra rail capacity and speed from London that we so badly need.
"This can only mean more jobs for local people.
"I have been working very hard in Westminster to make the case for an HS2 hub station at Crewe, and to speed up the project.
"Patrick McLoughlin, the Secretary of state for Transport, is sick of me pestering him!
"So to be told that the evidence is pointing towards an integrated, HS2 hub station at Crewe and that it will be able to bring high levels of benefits is fantastic."
The Government is now commissioning Network Rail and HS2 Ltd to consider options for a hub that could be delivered up to six years earlier than planned.
"We also have the rail skills and service industries here to make HS2 a continued success, both during construction and beyond," added Mr Timpson.
"From the passenger's point of view, it will provide comfortable, fast travel to Crewe from London in under an hour, freeing up space on the currently overcrowded West Coast Main Line for commuters. Everyone wins.
"But, perhaps most of all, it cements Crewe's position as the gateway to the North West, not only in terms of geography, but also in terms of transport connections.
"The old saying 'change at Crewe' has never been more apt."