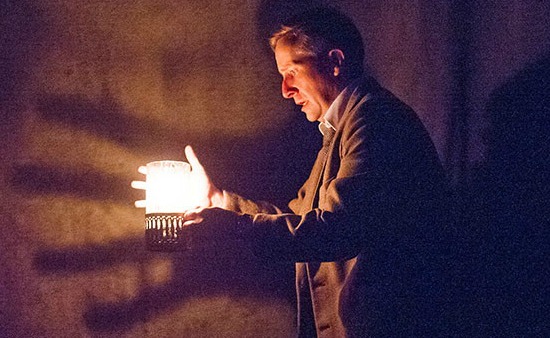 There is nothing quite like a good old fashioned ghost story, writes Claire Faulkner.
So, as Halloween approaches why not soak up the atmosphere and go along to see 'Woman in Black' at The Lyceum in Crewe.
The atmosphere on opening night was electric, during the show you could feel the suspense build and grow within the packed theatre.
Directed by Robin Hereford, 'Woman in Black' made the audience scream, jump in their seats and catch their breath.
The cast were simply outstanding.
Malcolm James played 'Arthur Kipps', a lawyer who desperately needs to tell the story which haunts his mind and soul.
'Kipps' asks for help from 'The Actor' played by Matt Connor.
Both James and Connor held the audience in the palm of their hands.
The entire theatre was transfixed with them and what was happening, or about to happen on stage.
The script was detailed and intense, both actors gave outstanding performances.
Like a lot of people, I knew the story of 'Woman in Black' from the recent feature film.
This didn't stop me from jumping at the scary scenes or being surprised and impressed with the set design and acting.
If you're looking for something different this Halloween, go and see 'Woman in Black'
What could be more spooky than a ghost story in a haunted theatre?
(pic courtesy of www.crewelyceum.co.uk)